Five Fitness Favourites For Every At-Home Workout
Today we're bringing you a list of our five fitness favourites for every type of at-home workout. Whether you want to tone your abs on the go or build the booty you've always wanted, there's a workout here for everyone, anywhere.
Daily Workouts: Alive Liveing @aliceliveing
Photo: @aliceliveing
Alice is an all around boss babe. She's a columnist for Women's Health and runs a podcast called 'Give Me Strength'. If you want some company on your next at-home workout, tune in to her live daily workouts and manifest your best self.
Booty Workouts: Mary Braun @_marybraun
Photo: @_marybraun
Mary shares a variety of recipes, workouts, and ofcourse workout challenges. Most recently, Mary takes us through her 28-day booty challenge which is suitable even for beginners. Overall, her comprehensive tools and daily motivation are not to be missed.
Yoga Workouts: Kim Hartwell @kimhartwell
Photo: @kimhartwell
If you're a fan of Yoga, look no further. Kim is a former model turned seasoned Minfullness and Movement coach. She hosts adventure retreats across the globe and now dedicates her life to helping others find their most empowered selves through movement and yoga. With such ethos behind her work, she will breathe positivity to your feed, so give her a follow and get hooked on yoga.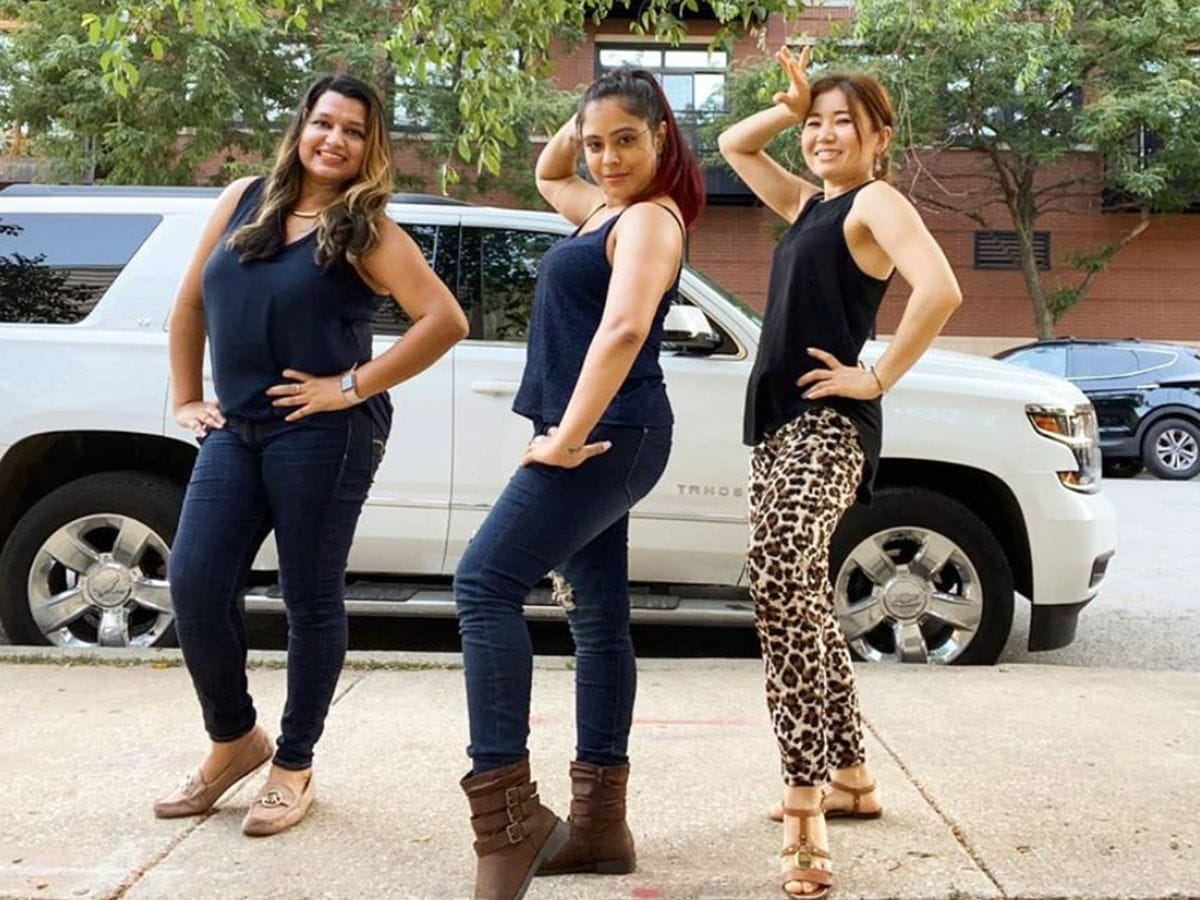 Photo: @tammybollyx
Looking for something different? Look no further! BollyX is revolutionising Bollywood dance as a form of everyday fitness. Recently featured on Shark Tank, BollyX classes are the perfect way to change up your routine and make fitness 'fun' and accessible to multiple generations. So gear up, grab your mamas and get dancing!
Photo: @tallilahenchoz
Apart from blessing your feed with quick, targeted workouts, Tallila advocates for body positivity through her platform. With a mix of silly selfies and helpful tips, she is definitely a source of helpful and positive content.