What is a back facial?
A back facial is a relaxing treatment that targets an often-neglected body part: the back. There are  countless benefits to this multitasking facial firstly, the massaging releases endorphins and eases any  muscle tension. 
Our backs deserve so much more care, so we have implemented this effective facial  treatment which is designed to clean, exfoliate, extract and moisturise our beloved backs. 
This hard to-reach area is prone to breakouts, blackheads and dry skin so each step in our back facial  procedure is catered to overcome every one of these common problems. So, unwind and show your  back some love with this new treatment!
How long does a back facial take and what is the downtime?
This treatment lasts around 60 minutes however, the time does vary. The downtime is extremely minimal which means you can get straight back into your daily routine after having this lovely  treatment done.
What is the procedure when getting a back facial?
Back Facial Treatment Before & After
We cannot emphasize enough the importance of choosing a practitioner who has your overall wellbeing and health at heart when it comes to choosing someone to work on your face and body.

At Hannah London, you can rely on our licensed facial experts and qualified doctors like Dr.Kaywaan.
All of our therapists and aestheticians have years of experience and training under their belt. See our team here.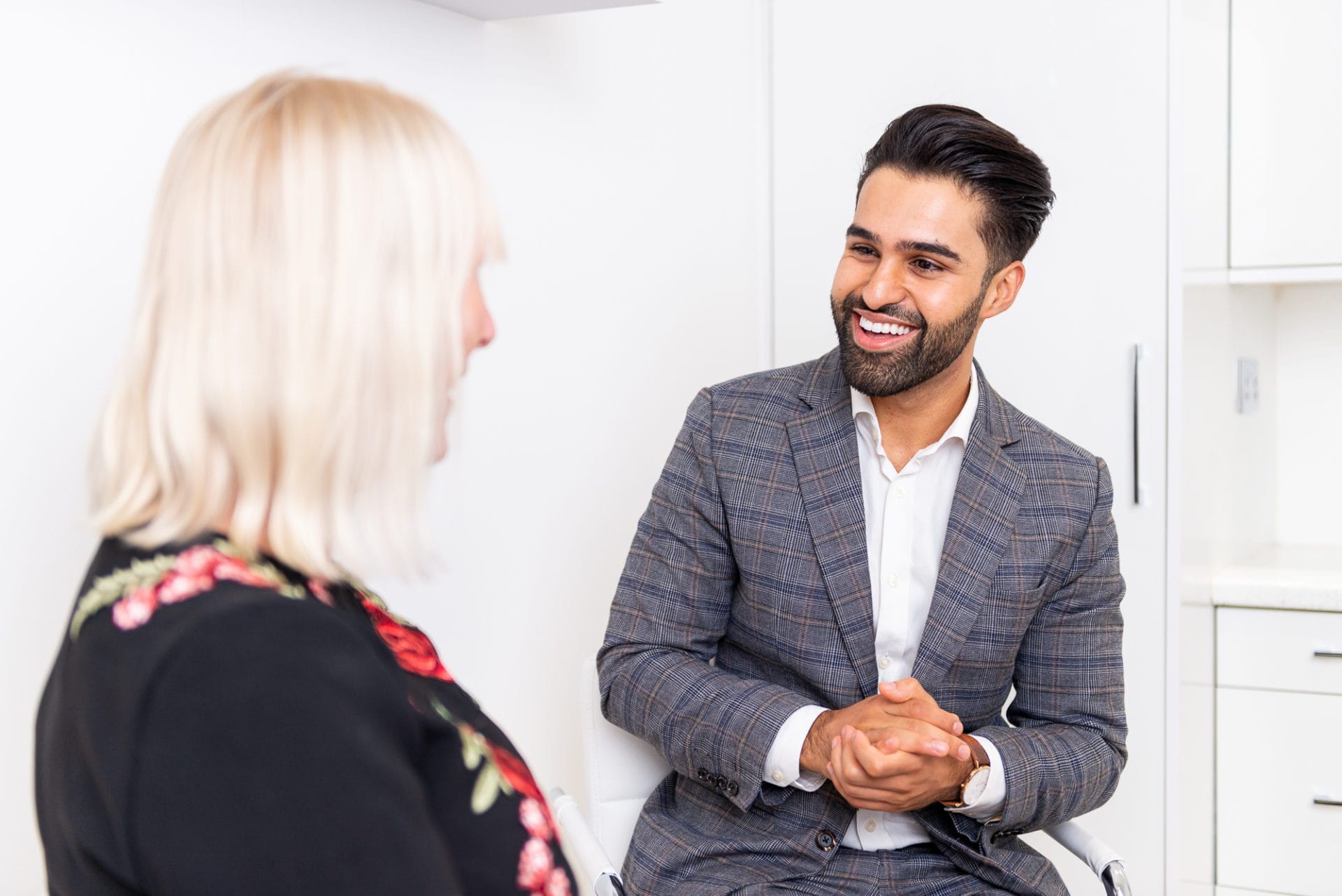 Don't hesitate, schedule your free Back Facial consultation below.
REQUEST YOUR FREE CONSULTATION
BOOK BACK FACIAL TREATMENT AT HARLEY STREET OR BEAUFORT PARK
Book your back facial treatment online
Frequently Asked Questions
Let us answer some of the questions you may have below.
What to do before getting a back facial?
Patients are encouraged to shower before the facial in order to start loosening the pores and must  avoid making the skin too sensitive so are recommended to not shave right before the treatment. 
What to do after getting a back facial?
After this treatment it is important to keep the skin hydrated and to maintain regular exfoliation. After a facial the skin is very sensitive and fresh, so in order to not irritate it patients must avoid  sunbathing, attending saunas and any form of hair removal until at least 24 to 48 hours after the  facial.
Who is the ideal candidate for a back facial?
This facial is perfect for those who want a relaxing treatment that will aid in blackhead removal and  skin rejuvenation and hydration. This treatment will help you get a better skin complexion ready to  wear those backless and strapless outfits! 
How often do I need to get a back facial?
Patients are recommended to get back facials every 4 to 8 weeks but they can be done as soon as 2  weeks after the last facial. 
Are there any side effects of getting a back facial?
The back facial is an extremely safe treatment with no serious side effects. Some patients may have  some redness or sensitivity directly after the treatment however, this will quickly pass. 
Do back facials hurt?
Back facials are a pain free experience, but some patients may feel slight pain during the extraction  phase however, this does not last a long time and the pain will quickly pass. 
How much does a back facial cost?
Single Session £195
Course of Four £695
Course of Six £1,145
| DESCRIPTION | ONE SESSION | THREE SESSIONS | SIX SESSIONS |
| --- | --- | --- | --- |
| HydraFacial for Back | £195 | £450 | £850 |