The Best Skin Booster Injectable Treatment in London at Hannah London - Anti-Aging, Hydrating, Nourishing, No Fillers, No Botox, Boosts Collagen, Hyaluronic Acid-Based.
SKIN BOOSTER
A Natural Way To Achieve Younger-Looking Skin
• No Fillers – No Botox
• Anti-aging
• Boosts collagen and hydrates skin
Are you looking for a way to prevent or reduce the signs of aging, but don't want botox or fillers?
Our Skin Booster treatment at Hannah London may be your hero!
What is Skin Booster Treatment?
A Skin Booster treatment is an alternative to Fillers and Botox that hydrates and nourishes the skin. This popular aesthetic treatment helps to improve your skin quality which can be used to treat a variety of skin concerns such as fine lines, wrinkles, dull skin, and dehydration.
When we are young, our collagen and elastin are strong, meaning our skin looks hydrated,  healthier, and nourished. As we age, the hydration, collagen, and skin laxity in our skin start to diminish. As a result that youthful plumpness starts to fade revealing fine lines, wrinkles, and hollowness.
The Skin Booster injection is a cocktail of;
Hyaluronic Acid – that is not cross-linked, therefore not acting as an implant, as fillers do. This way the skin layers are hydrated and nourished.
Peptides – activate the cells to produce more collagen.
Vitamins – nourishes the skin cells, to have healthy-looking and glowing skin.
Polycaprolactone Acid – a stronger collagen production
Skin Boosters at Hannah London
Our Skin Booster is becoming one of our most popular treatments at our Hannah London Clinics. It is designed to rejuvenate your skin, by nourishing, hydrating, and stimulating the collagen that result reveals refreshed supple and healthier skin. The results are immediate and with no downtime.
Fear of needles? But still, want a rejuvenated look? Do not worry, we apply a numbing cream to the face prior to injection. Our clients agree that it is pain-free.
Skin Boosters vs Botox
Botox® is the brand name that has become widely known due to the active ingredient it uses called Botulinum Toxin. A toxin that temporarily smooths out facial wrinkles and improves your facial appearance. Hence, the Botox treatment is referred to as anti-wrinkle injection.
There is no freezing of muscles involved in skin booster. This treatment improves your skin tone and texture, hydrates your skin, and boosts collagen production. This gives your skin the best chance at fighting the signs of aging.
Skin Booster vs Fillers
It's important to note that fillers can be either permanent or semipermanent, however, they're referred to as implants essentially. Most commonly, you may have heard of fillers containing Hyaluronic acid, along with a BDDE protein. This crosslinks, and then the filler becomes an implant rather than just a skincare product containing Hyaluronic acid.
Skin boosters do not change the shape of the face. They simply improve your skin tone, and skin texture, hydrate your skin and boost your collagen to give your skin the best chance of fighting aging.
When looking to make a decision on how to best improve the quality of your skin without using toxins or fillers, a consultation will be needed for each and every person.
Every individual is different and is unique in their needs.
Therefore, each consultation will be unique, where your aesthetic practitioner will develop a skin booster plan, specific to your skin.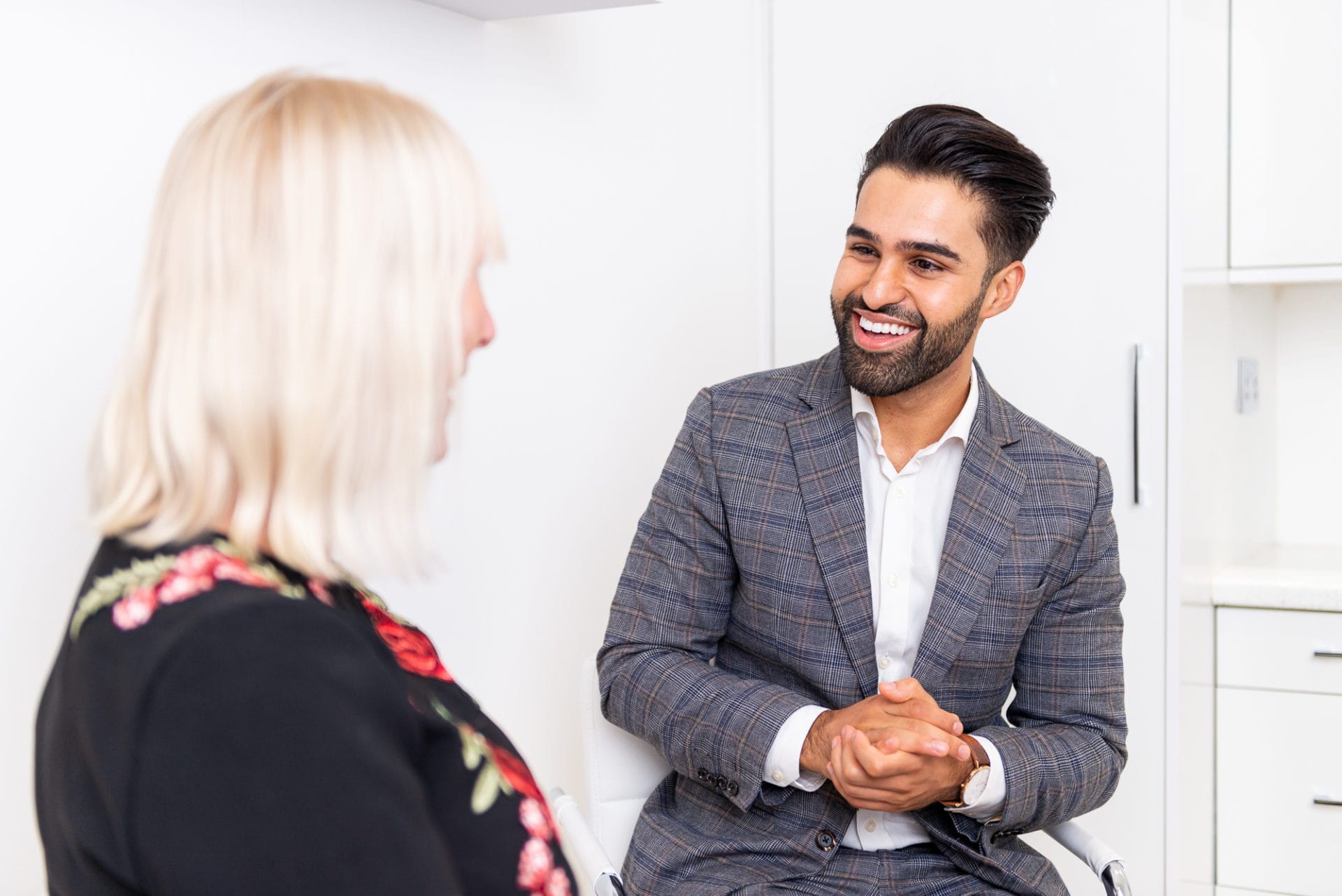 Don't hesitate, schedule your Skin Booster consultation below.
BOOK SKIN BOOSTER TREATMENT ONLINE
Book at Harley Street, Marylebone or Beaufort Park, Colindale
Frequently Asked Questions
Let us answer some of the questions you may have below.
WHAT ARE THE SKIN BOOSTER BENEFITS?
no toxins or fillers
boosts collagen
firms skin
reduces fine lines
hydrates skin
lasts up to 6-8 months
glowing skin
anti-aging
no downtime
HOW LONG DO SKIN BOOSTER RESULTS LAST?
This can vary from person to person.
If you are someone who is young, got good skin health, and good hydration levels but looking to prevent certain skin conditions, you may just need this once every six months to a year.
If you are someone who is mature and already got aged skin but never had any treatments before, every four to six weeks is recommended.
So again, can last up to 6-8 months but it really depends on the person. This is where consultation may be useful.
WHEN CAN YOU SEE THE RESULTS?
You can see results immediately after the treatment. Our clients feel that their skin is instantly firmer and healthier looking.
HOW MANY TREATMENTS ARE NEEDED FOR THE BEST RESULTS?
For best results, at least 2 treatment sessions is recommended to achieve optimal results spaced out 4 to 6 that can last up to 6-8 months. After that you can come for maintenance treatments.
However, a consultation is highly advised to best advise you according to your skin type.
| DESCRIPTION | ONE SESSION |
| --- | --- |
| Eye Lines (Crows Feet) Skin Booster | £250 |
| Smile Lines (Mouth Lines) Skin Booster | £250 |
| Lips Skin Booster | £300 |
| Full Face Skin Booster | £420 |
| Full Face + Lips Skin Booster | £500 |
| Collagen Stimulator - Facial Rejuvenation | £750 |
| Profhilo | £395 |
| Profhilo Course of Two | £650 |