Potenza Radiofrequency Microneedling London
The revolutionary new standard in micro needling.
• Skin tightening
• Non-surgical lifting
• Resurfacing and remodeling
Today, there are many different types of non-invasive procedures that can be used to help you achieve your skin goals.
Among the various non-surgical treatment options for skin tightening, lifting, and rejuvenation, Potenza Radiofrequency (RF) microneedling is one of the most innovative.
This treatment has come a long way to address problematic skin issues such as sagging, scarring, or stretch marks but anyone can benefit from its unique ability to stimulate collagen production.
So if you're ready to get started on your journey towards healthier-looking skin and bring back your youthful complexion, you need to try the Potenza Radiofrequency Microneedling treatment today.
What is Potenza Radiofrequency Microneedling?
Potenza Microneedling is a new standard in the micro-needling field where it utilizes Radiofrequency energy. The Potenza CYNOSURE device takes micro-needling to a whole new level with its advanced technology – the world's first 4-mode RF. Potenza treats a large variety of skin conditions that are both superficial and deep. This is the treatment you need if you are experiencing advanced signs of ageing, loose skin, stretch marks, lines & wrinkles, or acne scarring. You can expect firmer, clearer, blemish-free skin with the regeneration of collagen and elastin.
Micro-needling And Radio-Frequency (RF) Technology
Micro-needling is well known for its ability to cause microtrauma to the skin to initiate the healing process which involves producing new, stronger, and resilient collagen. This is why the WOW facial and our Dermapen Micro-needling treatment all incorporate needling as part of the facial treatment.
Potenza goes one step further – works to activate collagen production where the skin appears more soft, supple, and younger-looking.
This device consists of gold-plated ultrafine needles that send out radiofrequency waves through the skin and tissue to heat, coagulate, and remodel.
Remember that tight skin feeling you got with traditional micro-needling? Add the radiofrequency waves to this and it almost causes a shrink-wrap effect to the skin!
RF (radio-frequency) is a wave, a form of energy, that is not light-based like a laser. This energy has the ability to heat the skin, the fibrous tissue beneath the skin, and even down to the fatty layers.
Potenza offers a Monopolar RF mode, which allows the waves to go further down the needles to the fatty layers, while the Bipolar mode tightens close to the surface layers of the skin. In combination, this allows for an almost surgical result through a non-surgical device.
Fusion Tip – this tip contains 21 insulated needle arrays with an adjustable depth of 0.5-2.5 mm. The insulated needles create channels where RF energy is delivered. The Fusion tip is designed to break through the skin barrier and enhance the penetration of topical products and allow more air to be released into the skin. This tip can drive topicals into deeper skin layers by 67% to maximize results.
Tiger Tip Technology – this tip contains a 16, 25, and 49 needle array that is semi-insulated, with an adjustable depth of 0.5mm- 4.0mm. This means it can treat more skin tissue in a single treatment.
Single needle –  this tip works precisely to target and remove blemishes
Microneedling Comparison
| DESCRIPTION | Wow Facial | Dermapen | PRP Microneedling | Potenza |
| --- | --- | --- | --- | --- |
| Treatment Intensity | ★ | ★★ | ★ | ★★★ |
| Downtime | No Downtime* | 24-48 hours* | 24 hours* | 24-48 hours* |
| *Day3-7 post treatment some people may experience mild skin peeling | | | | |
| Skin tightening | ✓ | ✓✓ | ✓✓ | ✓✓✓ |
| Lifting and Firming | ✓ | ✓ | ✓✓ | ✓✓✓ |
| Blemishes + Acne | ✓ | ✓✓ | ✓ | ✓✓ |
| Scaring | ✓ | ✓✓ | ✓✓ | ✓✓✓ |
| Rosacea | ✓ | ✓✓ | ✓✓ | ✓✓ |
| Pigmentation | ✓ | ✓✓ | ✓✓ | ✓ |
| Stretch Marks | ✓ | ✓✓ | ✓✓ | ✓✓✓ |
| Can combine with chemical peel | ✓ | ✓ | X | ✓ |
| Combine with RF energy | X | X | ✓ | ✓ |
| Needle depth | 0.6-1mm | up to 2.5mm | up to 2.5mm | up to 4mm |
| Price | £250 | £300 | £450 | £450-£900 |
How does Radio Frequency Microneedling work?
Potenza can be used on both the face and body.
The Potenza device offers monopolar, bipolar and 1 & 2 MHz capabilities, allowing you to provide shallow and deep treatments in one system.
Potenza RF micro-needling uses Tiger Tip technology to deliver RF energy. Ultrafine goldplated sterile radiofrequency needles are embedded in the handheld device. When in action these needles perform a unique automated and customised stamping motion, where they create micro-holes in the skin once the needles are in the skin, the needle tips induce localized RF energy transmission.
A natural healing process triggers the body's production of new collagen and elastin, resulting in noticeable results weeks after treatment, without any thermal damage to the skin.
Potenza RF Microneedling at Hannah London Medi Spa
Our advanced & award-winning Hannah London aesthetic medispa provides you with the best, professional, and most advanced Potenza RF microneedling treatment in London.
This Medispa is led by a highly trained, skilled, and qualified team with medical directors administering and overseeing our advanced aesthetic treatments. To learn more about Potenza RF microneedling, you can find more information in the Frequently Asked Questions section below.
Potenza RF MicroNeedling Before & After
Book your free Potenza RF Microneedling Treatment Consultation
At Hannah London, we offer professional advice on the Potenza treatment alongside other treatments that would benefit the client.
At Hannah London, you can have confidence in our Potenza specialists.
All our therapists and aestheticians are highly trained and with years of experience.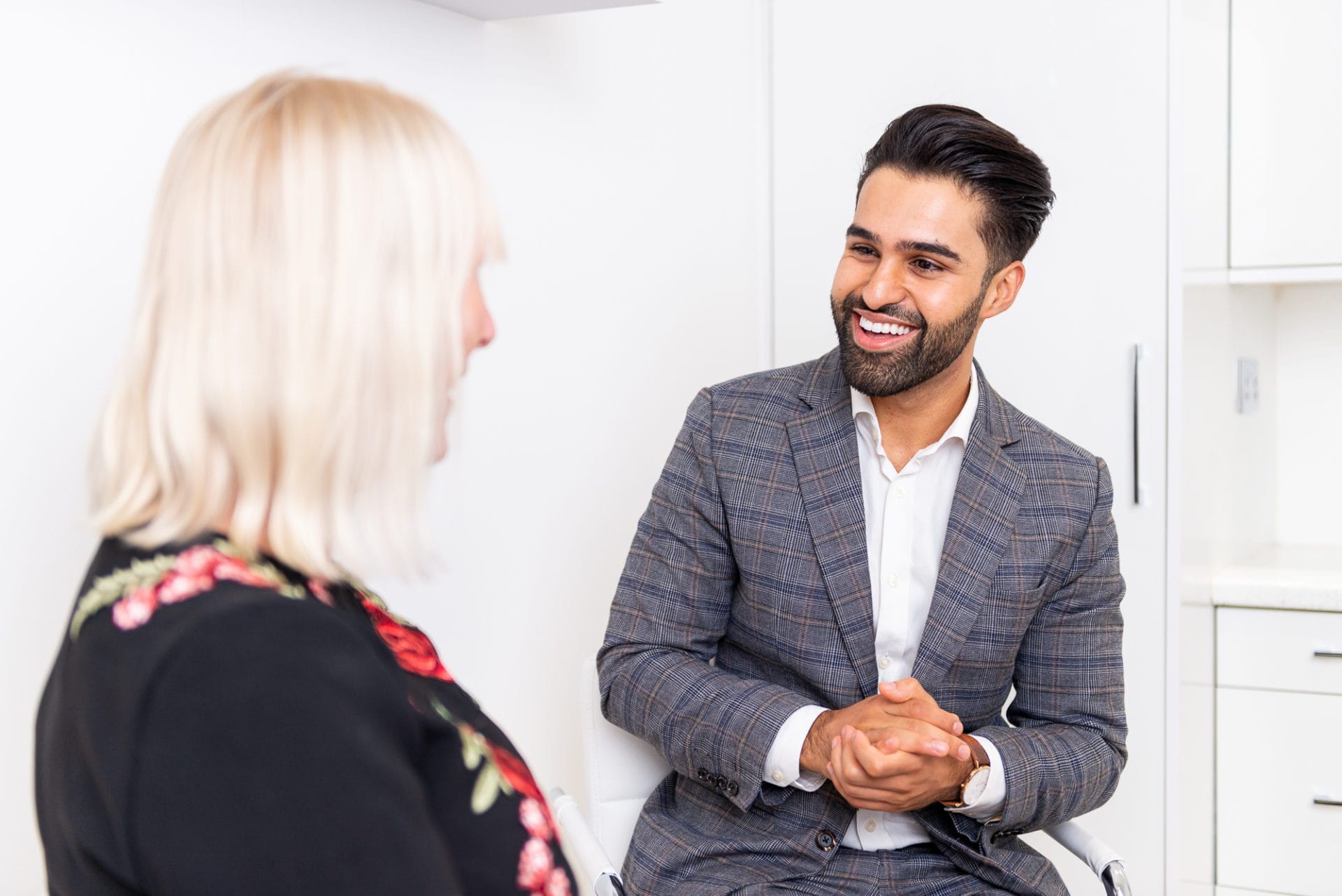 Treat yourself today, and improve your skin with our Potenza treatment at Hannah London.
REQUEST YOUR FREE CONSULTATION
BOOK ONLINE
Book your Potenza RF Microneedling treatmenT at Harley Street or Beaufort Park
Frequently Asked Questions
Let us answer some of the questions you may have below.
WHO IS SUITABLE FOR POTENZA RF MICRONEEDLING?
This treatment is a solution to a range of skin problems. This is suitable for clients who are suffering from;
advanced signs of ageing
damaged skin
loose jawline skin
stretch marks
acne scars
We invite you for a free skin consultation, where we will evaluate your skin and we will recommend the best treatment for the most effective skin tightening resurfacing treatment at Hannah London.
WHAT ARE THE BENEFITS OF POTENZA RF MICRONEEDLING?
Potenza RF is a revolutionary skin treatment that provides ;
Firmer skin
Rejuvenated skin
Improvements in skin texture
Production of collagen
Deep wrinkle reduction
Acne scars reduction
Skin laxity improved
Skin clarity improved
Deep skin healing
DOES POTENZA RF WORK ON MY SKIN TYPE?
Yes, this treatment works on all skin types.
DOES POTENZA RF MICRO NEEDLING HAVE ANY DOWNTIME?
There is minimal downtime of at least 24 hours, where the skin appears redder and slightly swollen, but heals quite quickly with Potenza.
HOW MANY RF MICRO NEEDLING TREATMENTS DO I NEED?
For best results, a course of 3 treatments is recommended. Everyone is different, therefore after your consultation and skin analysis, we will recommend a cutomised treatment for you.
IS THE POTENZA RF MICRO NEEDLING TREATMENT PAINFUL?
The discomfort level is very minimal. We understand every client is different, therefore we offer numbing cream for your comfort.
ARE THERE ANY POTENTIAL SIDE EFFECTS ON THE SKIN DURING TREATMENT?
During the treatment, you may experience temporary redness, temporary tingling, and burning sensation.
WHEN WILL I SEE RESULTS AFTER MY POTENZA TREATMENT?
It usually takes 4-6 weeks for elastin and collagen to build after treatment, and the best results usually appear 12 weeks after the last treatment.
HOW LONG DO POTENZA MICRONEEDLING TREATMENT RESULTS LAST?
Potenza microneedling results can last for up to 5 years.
HOW MUCH DOES POTENZA TREATMENT COST?
Prices for Potenza RF Microneedling are between £450 and £2100 depending on the area, a number of sessions, and technology used. Please find our prices below.
Potenza Prices
Face – £600
Neck – £450
Full face and neck (Most popular) – £900
A course of 3  – £2100
Abdomen – £900
Body – *price depending on area and size.
POTENZA RADIOFREQUENCY MICRONEEDLING PRICE LIST
| DESCRIPTION | Price |
| --- | --- |
| Full face | £600 |
| Neck | £450 |
| Full face and neck (Most popular) | £900 |
| The course of 3 | £2100 |
| Abdomen | £900 |
| Body | *price depending on area and size |