LIP FILLER DISSOLVING LONDON
RESTORE YOUR LIPS BACK TO NORMAL
• safe and professional way to break down unwanted dermal filler in the lips
• fast and effective way to restore the lips to their natural size and shape.
Dissolve Lip Fillers at Hannah London
If you have had a lip filler treatment at any clinic and are not happy with how they look, uneven appearance, or have lumps of filler, your lips can be reversed back to normal with a Lip Filler Dissolving treatment at Hannah London.
Dermal Fillers used in the UK contain Hyaluronic Acid and Hyaluronic Acid is found naturally in the body. Fortunately, Hyaluronic Acid dermal fillers can be dissolved using an enzyme called Hyaluronidase – a prescription-only medicine that can be injected into the area filler has been placed, as a result causing the dermal filler treatment dissolving process to take place in the target area, breaking down any unwanted hyaluronic acid dermal filler. Whichever reason you may decide on dermal filler dissolving, a hyaluronic acid-based dermal filler gives you the option to reverse the treatment.
First Time Lip Filler in London Before and After Review & Client Testimonial
How Does Lip Filler Dissolving Treatment Work?
Lip Fillers dissolve naturally over time. However, if you decided you don't like your lips any more or there was a complication of filler injection and would want them dissolved naturally, the natural process of the dermal filler dissolving to take effect may take up to 6 to 18 months for them to start taking effect in dissolving depending on your metabolism. With our Lip filler dissolving treatment, you can have them dissolved within just a few days and opt-in for a professional lip filler treatment at Hannah London to give you that natural pout.
The process of Lip filler dissolving involves injecting your lips with a special enzyme called Hyalase (also known as Hyaluronidase enzyme) as Hyaluronic Acid is naturally produced in your body, which breaks it down in your lips.
This is a very quick procedure that lasts about 30 minutes and starts working immediately.
Book Your Consultation below at Hannah London to discuss your treatment plan.
Lip Fillers Dissolving Before & After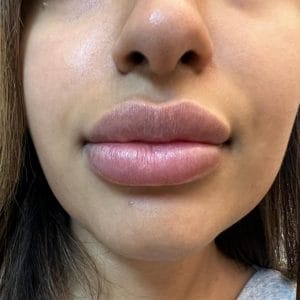 At Hannah London aesthetic medispa we provide you with the best lip fillers in London.  This Medispa is led by a highly trained, skilled, and qualified team with medical directors administering and overseeing our advanced aesthetic treatments.
Book your Lip Filler Dissolving treatment consultation at Hannah London.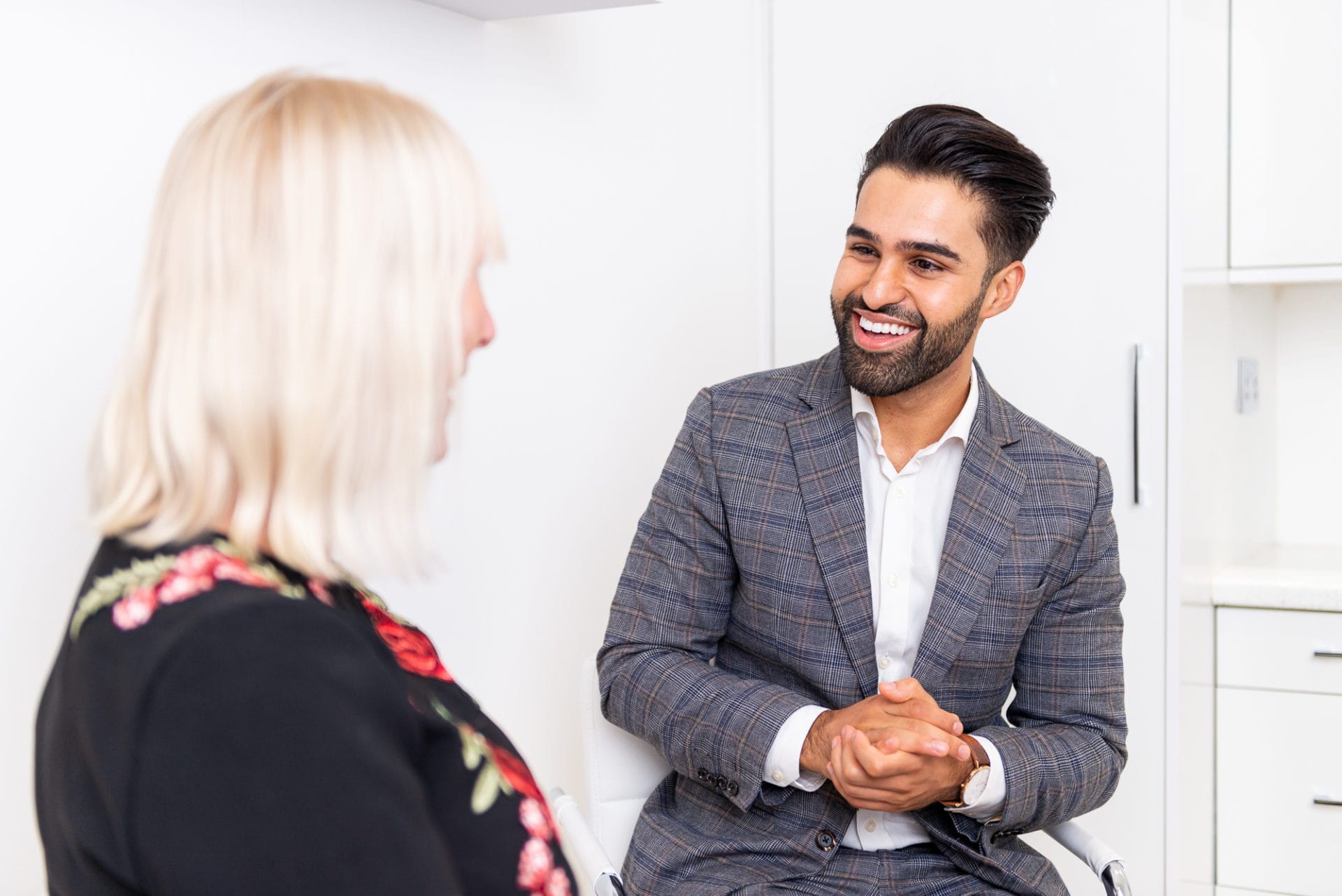 During the initial consultation, you'll meet with medical professionals. We will review your past medical history, and cosmetic history, discuss your goals and learn how to prep for the day of the lip filler dissolving treatment.
We work with you to achieve a look that is natural, elegant, and desirable with all our aesthetic treatments.
BOOK LIP FILLER DISSOLVING TREATMENT AT HARLEY STREET OR BEAUFORT PARK
Book your Lip Filler Dissolving treatment online
Frequently Asked Questions
Let us answer some of the questions you may have below.
WHAT ARE THE BENEFITS OF LIP FILLER DISSOLVING TREATMENT?
This procedure is a safe and comfortable way to return the lips to their natural size and shape.
Lip filler dissolving treatment breaks down unwanted dermal filler in the lips.
Lip filler dissolving treatments can help restore the natural contours of the lips.
Can dissolve any filler that migrated to other areas of the face.
It's possible to have your lip filler re-filled later.
Dermal filler dissolving may also be obtained for medical reasons, like releasing any excessive pressure under the skin in order to maintain a free flow of circulation.
Can dissolve any Hyaluronic Acid filler.
IS IT SAFE TO DISSOLVE MY LIP FILLERS?
The lip filler dissolving agent is made up of naturally occurring ingredient that is FDA-approved, meaning it is safe.
We aim to improve your appearance, confidence, and self-esteem in a safe and professional manner. Therefore, Dr. Kaywaan Kahn (a qualified doctor) administers the treatment. The combination of his extensive experience in medical aesthetics and artistic approach ensures the highest quality for our clients.
IS THE LIP FILLER DISSOLVING PROCEDURE PAINFUL?
It's minimally painful and there is no downtime. This procedure involves some numbing cream to be applied tot he lip area to prevent any discomfort or pain.
ARE THERE ANY SIDE EFFECTS OF THE LIP FILLER DISSOLVING PROCEDURE?
Lip fillers may produce some swelling and bruising depending on your body, however, these effects are temporary. However, at your consultation, a patch test will be performed as there is a risk of a serious allergic reaction. If you have an allergic reaction after receiving treatment, you should go to the hospital immediately.
HOW MUCH DOES DISSOLVING LIP FILLER COST?
At Hannah London, we want to ensure that our lip filler dissolving treatment is affordable to all. This is why we offer a flat rate of £175 for the treatment including the patch test.
A patch test is the first step during the consultation in finding out if you have an allergy to hyalase. We will wait 10 to 30 mins for the result. After the patch test is done, our doctor or nurse practitioner will perform the treatment.
You also have an option to book a fresh Lip Filler treatment that you will be satisfied with.
IS THERE ANY AFTERCARE FOR LIP FILLER DISSOLVING TREATMENT?
After the procedure, you should not wear makeup for at least 12 hours.
You should avoid touching the treated area for at least 12 hours after the procedure.
Don't swim for 24 hours after lip filler dissolving. Don't sunbathe for 24 hours afterward. Avoid direct sunlight for 24 hours afterward. Do not apply moisturizers for 3 days.
LIP FILLER DISSOLVING PRICING
Hyalase

– Filler Dissolve
£175