Now Open – Harley Street Aesthetic Clinic!
Hannah London are delighted to announce that our Harley Street clinic is now open!
London's most iconic location for medical and aesthetic treatments, Harley Street was primed to be the home for our second branch. Our resident doctor, Dr. Kaywaan will treat clients at here (while also continuing to treat at our flagship location in Colindale) with his injectable treatments. Our therapists will also complete our popular skincare and laser hair removal treatments from our Harley Street clinic.
We are looking forward to welcoming both new and existing clients to this new location – which founder Shireen has meticulously decorated with a detailed, luxurious and classic Parisian theme. In line with the increased costings with this location; please note all treatments in our Harley Street aesthetic clinic will cost 20% more than all treatments in our Colindale location; however it will continue to be of the five star standard that our clients are accustomed to. Current clients of Colindale, who may be in the middle of a course of laser hair removal sessions for example, can choose to transfer their treatments to our Harley Street aesthetic clinic if they wish to do so and will have to pay the 20% difference to facilitate this transfer. This is entirely optional however and you can still choose to complete your treatments at Colindale as normal. Please call our front desk on 02082026187 or e-mail info@hannahlondon.com to make this location transfer payment and for any more information.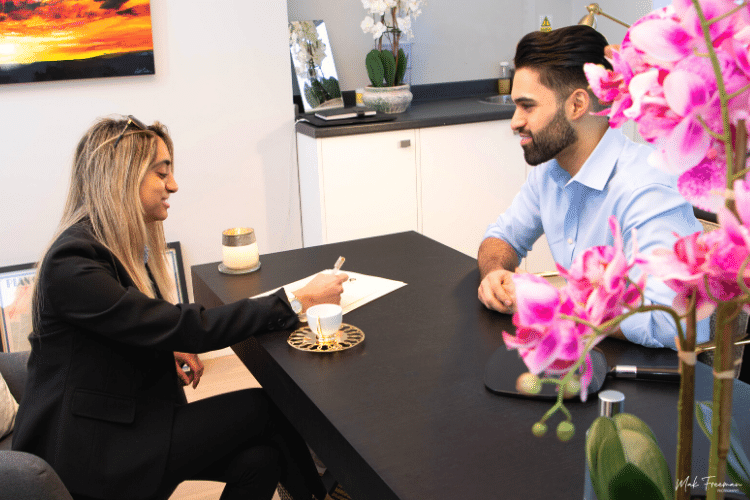 Approaching our three year anniversary this summer, we are thankful for all of the support that our loyal clients have given us over the years and have helped to make our second location become a reality. As we move to offer our beautiful brand of overwhelming luxury to more locations, we are confident that our award-winning aesthetic paradise and exemplary service and customer care will also continue to grow and prosper. Offering doctor-led aesthetic treatments in the most luxurious of surroundings, we are sure you will also become a loyal and satisfied client for life too when you choose Hannah London.
To arrange your appointment or for any more information, please call us on 02082026187, e-mail info@hannahlondon.com, book online here or you can even DM us on Instagram (@hannahlondon).